Standard Life UK Real Estate
A fund investing predominantly in direct commercial property assets in the UK.
Overview
Standard Life Aberdeen has one of the UK's largest property teams and the launch of their UK Real Estate fund goes back to 2004.
We like this fund as the Lead Portfolio manager has a strong track record in managing UK commercial property assets and the fund is well positioned to take advantage of the high level of income generated by the asset class.  We also like their cautious approach to the market, with a low allocation to Central London properties on concerns around valuations and potential significant risks related to the Brexit negotiations.
| Fund type: | Asset class: | Sector: |
| --- | --- | --- |
| Unit Trust | Property | Direct Property |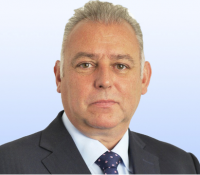 George Shaw is a commercial property fund manager and has over 20 years' experience in property. He joined Standard Life Investments in 2014 following the company's purchase of Ignis Asset Management where he was managing the Ignis UK Property fund. In 2016, Standard Life merged the Standard Life UK Real Estate fund managed by Nigel Chapman with the SLI Ignis Property fund and George Shaw became the lead manager of the combined strategies. He graduated from Heriot-Watt University in 1990 with a BSc in Estate Management and is a member of the Royal Institution of Chartered Surveyors.


Standard Life Aberdeen is one of the world's largest asset managers, with over £655 billion of asset under management (as of December 2017). On 14 August 2017, Standard Life Investments and Aberdeen Asset Management official merged into a new company called Standard Life Aberdeen.
Standard Life Aberdeen is renowned for its expertise in Fixed Income, Equities, Property and Alternatives, running some of Europe's largest and most popular investment products.