Stewart Investors Asia Pacific Leaders
The First State Asia Pacific Leaders Fund focuses on large cap stocks with a minimum market cap of $1bn. The fund utilises a team of 22 well-seasoned Asian equity specialists through a stable and well-defined process to uncover compelling stock ideas to construct a high conviction portfolio.
Overview
A long regarded stalwart in the sector, the First State Asia Pacific Leaders Fund remains a top pick for investors who wish to gain exposure to Pacific companies with strong downside protection and returns over the long term.
The investment process leverages the team's experience, and the size of the team allows for full coverage of the market. Instead of relying on short term broker research or backwards looking data, ideas are primarily generated from their own qualitatively maintained followed list. The process is designed to produce a concentrated, conviction driven portfolio that searches out companies with sustainable long term earnings growth, which has resulted in a structural growth bias. However, on an underlying investment basis, we see a good spread of opportunities from deep-value to high growth.
We like the fund for its robust and repeatable investment process, its ability to protect value in falling markets, and the experience of the team. In addition the fund is competitively priced with an OCF of 0.90% with no performance fee.
| Fund type: | Asset class: | Sector: |
| --- | --- | --- |
| OEIC | Equities | Asia |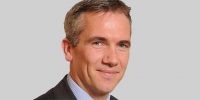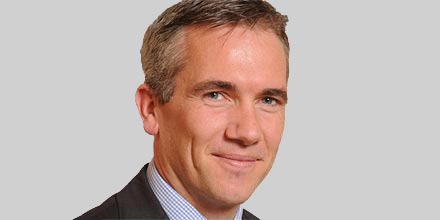 David Gait joined First State in 1997, and is now responsible for leading the Stewart Investors Sustainable Funds group and generating investment ideas across all sectors in emerging and developed markets. David holds an MA with honours in Economics from Cambridge University, and holds a Master of Science in Investment Analysis from Stirling University.

First State Investments is a global asset management business with experience across a range of asset classes and specialist investment sectors. First State Investments is owned by the Commonwealth Bank of Australia manage £127.5bn of assets on behalf of clients worldwide (as of December 2017). In Australia First State operates as Colonial First State Global Asset Management. On 1 July 2015 the team split to form two new teams; one primarily based in Edinburgh (Stewart Investors) and the other in Hong Kong (First State Stewart Asia).
Stewart Investors is a team of investment professionals who manage funds on behalf of clients in Asia Pacific, Emerging Markets and worldwide. Primarily based in Edinburgh, they have a distinct culture and investment philosophy that is unchanged in more than two decades, since the launch of the first fund in 1988.