Threadneedle UK Social Bond
A fund that focuses on the corporate bonds of UK corporates and institutions which make a positive contribution to society.
Overview
The fund will try to achieve a positive social impact by investing in listed bonds issued by organisations that support socially beneficial activities and balanced economic development, primarily in the UK. Key social themes include employment, education, social housing, transport and infrastructure. Once securities are selected they will be subjected to fundamental credit analysis, with the manager searching for long term solvent businesses with sustainable cash flows. We like the fund for the experience of the fund manager, the strength of the ESG team which assess the social performance of each security and the positive impact the fund has on society.
| Fund type: | Asset class: | Sector: |
| --- | --- | --- |
| OEIC | Bonds | Investment Grade |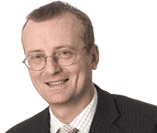 Simon is a fund manager within the Investment Grade Fixed Income team at Columbia Threadneedle Investments. He has over 24 years' experience as a fund manager for institutional portfolios and over 30 years' experience within investment management. Simon has spent over 10 years in his current role at Columbia Threadneedle, and has also gained experience through investment management roles at Provident Mutual, GE Capital and AXA Investment Managers, where he departed as a Senior Credit Fund Manager.
Threadneedle was founded in 1994, and is a global asset manager with a strong reputation in developed and emerging market equities, fixed income, commodities, UK property and multi-asset solutions. They offer a diverse choice of actively managed investment strategies. They are an active investment management business and devote significant resources to original research, supported by 158 investment professionals with an average of over 16 years' investment experience and seven years' tenure. Together Threadneedle and Columbia Management form Ameriprise's Global Asset Management business, managing US$495 billion (as of December 2017).