Triple Point 2011 VCT (B Share)
A new share class focused on investing in companies focused on developing and maintaining Combined Heat and Power plants.
Triple Point VCT 2011 (TP11) is raising up to £10 million in a new B Share Class, with an overallotment facility for a further £10 million in place. The strategy will invest in qualifying companies focused on developing and maintaining Combined Heat and Power plants (CHP), another form of efficient energy generation. Although Triple Point do not have a track record of investing in CHP, the underlying investment exhibits similar attributes to that of other renewable energy opportunities, in the form of asset backed funding with predictable revenue streams or contractual services and as such, it is deemed lower risk compared to Generalist VCTs. However, investors should be aware that this focused strategy leads to a lack of diversification, despite a number of underlying partners .
About the manager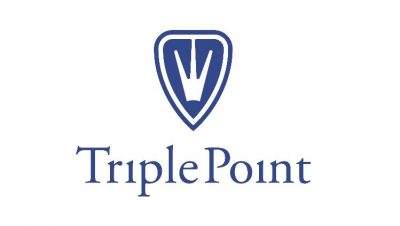 Triple Point was founded in 2004, by Mike Bayer, David Dick and Michael Sherry. Triple Point Investment Management LLP, a subsidiary of Triple Point LLP focuses solely on offering tax efficient investments, in the form of VCTs, EIS and BPR structures. Since inception, Triple Point have invested approximately £1bn with over £700 million assets under management. These investments have been made across a diverse sector base ranging from technology, more specifically cinema digitisation, to renewable energy and infrastructure projects. In addition, the non-qualifying investment has led to a significant investment in a portfolio of diverse loans.
How to invest
All application forms should be sent to EQ Investors in order to qualify for the discounts. Please note that information on closing dates is provided by the VCT Managers. In practice offers may be over-subscribed earlier, or may be extended. During the two months prior to the end of the tax year we strongly recommend that applications are submitted to us as soon as possible to avoid disappointment.
Important Information
The information set out above is included for information purposes only and is not an offer or an invitation to buy or sell or a solicitation of an offer or invitation to buy or sell or enter into any agreement with respect to any security, product, service or investment. Any opinions expressed do not constitute investment advice and independent advice should be sought where appropriate. All information is current as of the date of publication, subject to change without notice, and may become outdated over time.
Links to third party sites or pages are for information purposes only and such sites and pages are not part of this website or the responsibility of EQ Investors Limited and have not have been reviewed or verified by EQ Investors Limited. Following links to or from any other sites or pages shall be at your own risk.
Venture Capital Trusts should be regarded as higher risk investments, suitable only for experienced investors who are able to withstand losses.
Overview
VCT type
Limited Life
Offer type
New share class
EQ discount
Existing Investors 3.0%
New Investors 3.0%
Closing date
27 April 2016
Raised / sought
£6.4m / £10.0m
Min. investment
£5,000