Services for Private Clients
All of our services are based around providing advice and managing your money. We'll tailor our service to suit your needs: you can deal with us entirely online, or we can visit you at home. It's your choice. We only make a profit from long term client relationships, so you won't experience any hard sell.
EQ is an award winning, boutique wealth manager with a very wide range of services, catering for clients with a few hundred pounds as well as those with tens of millions. We are committed to excellence, not in trying to be the biggest.
Your Money, Your Way
Offering advice is a core part of our proposition – in our experience individuals feel more comfortable making decisions with the support of a professional, so we try to make that advice affordable. We won't try and sell you a service that's not necessary. We want you to be a client forever, so there's no point in asking you to pay for anything that is not needed. We will manage your portfolio – we believe that is the service that most people prefer. If you really enjoy managing your own savings then EQ is unlikely to be the right partner.
The services described below provide an indication of how we can work with you but do not provide a full picture of the flexibility. Give us a call to discuss what we can offer you.
POPULAR FEE PACKAGES
WEALTH ACCUMULATOR
Great if you are at least five years away from retiring and earn more than you spend.
What do you get?
We will advise you on a suitable investment strategy
We will help you make the best use of tax efficient wrappers such as ISAs & Pensions
We will manage the investments for you
Choice of five investment themes:
An award winning online portal showing current values with performance updated daily and the option to store all of your assets and liabilities in one place
We will carry out an annual review to check the strategy is still valid
You can speak to our advisers at any time
Annual tax statements
Optional extras
Bespoke investment portfolio with a personal investment manager (min £750k)
FINANCIAL PLANNER
A service for those seeking a closer relationship with a personal adviser and with more complex needs.
What do you get?
All of the items from the standard Wealth Accumulator package plus:
A discussion of your long term objectives
Projections of potential future values
Creation of a plan to achieve your goals
Annual review of how the plan is progressing
Advice on how to minimise your tax bill
RETIREMENT PLANNER
Designed for those who are beginning to think about how to use their savings to supplement their retirement income.
What do you get?
All of the items from the standard Financial Planner package plus:
Initial pension drawdown review
Annual pension drawdown review
Dedicated personal adviser (min £100k)
A LA CARTE MENU
INVESTMENT SERVICES
Investment Management
Let our expert team do the hard work, monitoring markets always looking for the best opportunities
Thematic portfolios
Investment custody
(via third parties)
Structured products
Tax Shelters
CGT optimisation
PLANNING SERVICES
Cashflow modelling and creation of financial plan
Suitability of investment strategy and selection of tax wrappers
Annual review of investment strategy
Optimise use of tax allowances
Use of tax efficient investments such as EIS
Review of existing pensions
Review of pension drawdown options
Annual drawdown review
Annual review of financial plan
IHT planning
Review of protection policies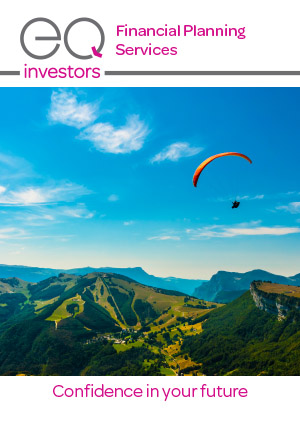 We provide you with a plan for your savings
– So you can be confident about your future
We make your savings work hard
– By selecting the best investments and managing your portfolio
We keep you in touch
We take away the drudgery
– Leaving you with more time for the things you enjoy
We protect you from knee-jerk reactions
– People reduce the returns from their savings by up to 2% per annum through trying to outsmart the markets. More…
We make you aware of tax efficient solutions
We save you money
– By keeping down the costs of investing and offering great value for money. You only pay for what you need.