Volunteering
We actively endorse volunteering as a way to give something back to the communities where we live and work.
All EQ staff are encouraged to donate up to 2 days per year of their time to volunteering initiatives, and we organise a programme of events so that staff can participate as a team. Feedback has been extremely positive at the events we've organised this year:
Panathlon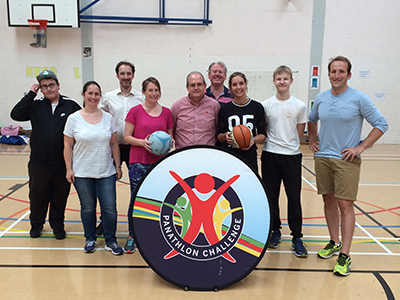 In June, EQ staff visited Southfields Academy in Wandsworth to help Panathlon deliver a Primary Panathlon attended by special needs groups from six local mainstream primary schools.
Panathlon provide sports competitions and training days for young disadvantaged and disabled people across the UK, and the challenge events included adaptations of two paralympic sports, curling and boccia.
For many of these disabled children it is their only opportunity to engage in competitive sports. Panathlon is one of the EQ Foundation's supported charities: you can find out more about the great work they do here.
The Whitechapel Mission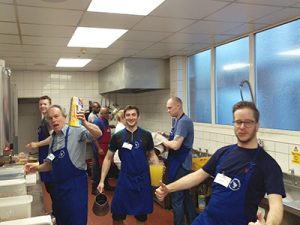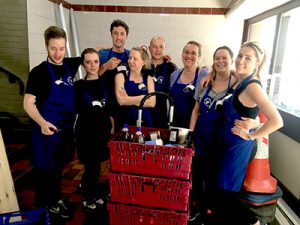 Two teams of early risers have taken on the Whitechapel Mission's Breakfast Challenge so far this year. The Whitechapel Mission is open 365 days a year, serving a cooked breakfast to between 200-300 homeless people every day.
The mission is supported by teams of volunteers who come on board for a morning at a time from organisations across the City. It's a great team challenge, and a rewarding experience to boot, as testified by Will who's now helped out on both occasions.  Thanks to all the staff at The Whitechapel Mission for making the mornings possible! We very much hope to make this a regular fixture.
"This was my first time volunteering since I was a teenager and it was a truly humbling experience to meet some very inspirational individuals and seeing the fantastic work done at the mission. It really is worth getting out of bed at 4.30am for!"
Galleywall Nature Reserve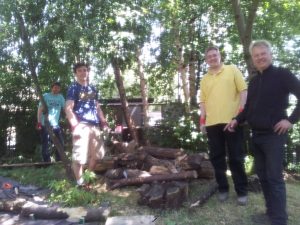 In June, a team of 9 EQ staff spent the day at Galleywall Nature Reserve in Bermondsey, South London.
This tiny oasis of green space has been maintained by a group of volunteers, the Friends of Galleywall Nature Reserve, since 2004 – and is available for school and other community groups to use for education, relaxation and growing vegetables.
Supported by The Conservation Volunteers, EQ's team helped in the ongoing development of the site, putting in new beds, building a wall and installing a new water butt.
You can find out more about the project at Galleywall here, and opportunities to get involved with the The Conservation Volunteers here.
Find out more
Visit our Facebook Page for details on this and other ways in which EQ makes an active contribution to our community.