About the portfolios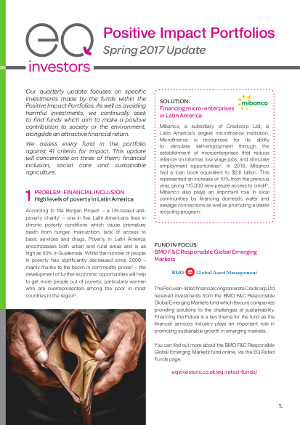 The EQ Positive Impact Portfolios invest in funds which can show that they are supporting companies taking steps to achieve a social or environmental impact as well as a financial return.
Each investor has their own portfolio which is invested in a well-diversified mix of 20-25 funds and actively managed by EQ. They can be held on platform within ISA and SIPP wrappers, offshore bonds, or in a general investment account.
They can be used as a stand-alone investment solution for those who view social and environmental considerations as paramount to their investment objectives, or as separate specialist portfolios.