Discretionary fund management
Discretionary fund management
The EQ Positive Impact Portfolios are a fully managed investment solution combining social and environmental impact with market leading returns. Available in a range of risk profiles via adviser platforms.
Let your clients align their investments with their values
The EQ Positive Impact Portfolios invest in funds which can show that they are supporting companies taking steps to achieve a social or environmental impact as well as a financial return. Each investor has their own portfolio which is invested in a well-diversified mix of 15-20 funds and actively managed by EQ. They can be held on platform within ISA and SIPP wrappers, offshore bonds, or in a general investment account.
NEW Webinar Series
Bringing Impact Investing to Life Q2 2019
Thursday, 27 June 2019 at 12:00 pm
Join us for a live update on the EQ Positive Impact Portfolios.
Using three case studies we will highlight how companies held within the portfolios are making a positive impact on society and the environment.
We will end with a Q&A session, giving you the opportunity to ask any questions you may have.
See the impact
You can see the impact your client's investment has made in an instant using our online impact calculator.
Our Impact Report 2018 presents further evidence that investing in companies making a positive impact can be good for returns. Whether you look at revenues, profits, or employees, companies held by the EQ Positive Impact Portfolios are growing significantly faster than those in the FTSE 100 Index. They are also investing significantly more in research and development, have a smaller carbon footprint, and source a higher proportion of their energy from renewables.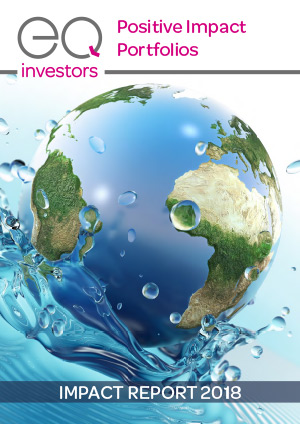 Availability
Our DFM service is available on the following platforms:
How much do they cost?
EQ charges an investment management fee of 0.35% + VAT. This excludes fund charges and platform fees. Fund charges vary marginally by platform and portfolio risk grade around 0.7-0.8%. See factsheets for full details.
Defaqto rating
We are proud to say that the Positive Impact Portfolios have been awarded a 5/5 star rating by Defaqto.
Click here to login to Defaqto Engage.
Can I access other EQ portfolios?
At present our Best Ideas and Low Cost portfolios are only available to EQ clients. If you would like to offer them to your clients then please get in touch.
Risk profiles
There are seven risk levels available, with the maximum equity exposure ranging from 35% to 98%. To download factsheets please click on the links below:
Find out more
EQ Investors is an award-winning investment manager with a strong in-house research team. Click to find out more about how we invest.
Admirably level-headed fund managers
Anthony Hilton, The Evening Standard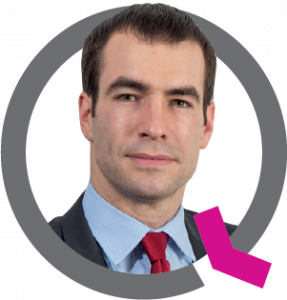 Your Portfolio Manager: Damien Lardoux, CFA
Damien has managed our Positive Impact Portfolios since their launch and leads our research on social and environmental impact. He is a strong advocate for sustainable investing, presenting the case both for its financial and social benefits.
For all enquiries about our DFM service and the EQ Positive Impact Portfolios, please get in touch: