The EQ Foundation is a registered charitable institution that receives funding from the EQ Investors Group and other related parties.
Grant making approach
We make a small number of multi-year grants to institutions which meet the following criteria:
They should be of a size whereby our grant will have a meaningful impact but will not exceed 10% of the annual budget.
Quality of leadership is paramount and we will also expect a high standard of governance via the board.
The programmes must be able to demonstrate that they are achieving positive outcomes and that they deliver long lasting benefits.
We are particularly interested in programmes that improve social mobility and early intervention.
We are also interested in investment opportunities in social enterprises.

Childhood Obesity & Poverty
The obesity crisis is gravely concerning, with one in four adults in the UK now classed as obese. Although this is a problem that is felt across the whole of society, it disproportionately affects the most disadvantaged. For example, the poorest 20% of children are nearly three times more likely to be obese than the richest 20%.
EQ has funded Off the Scales, a report by the Centre for Social Justice to understand the issues and recommend solutions.The report recommends a coherent approach by Government across all relevant policy areas and highlights the impressive results delivered by the Amsterdam Health Weight Programme.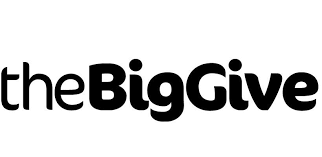 One Donation – Twice the Impact
Big Give has been a pioneer in attracting matched funding to charities. The 2017 Xmas Capaign – the UK's biggest online match funding campaign – raised over £11 million. The EQ Foundation was delighted to support the following charities: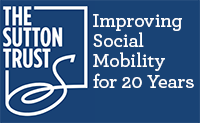 Improving Social Mobility
The Sutton Trust was founded by Sir Peter Lampl in 1997. It is a foundation which improves social mobility in the UK through evidence-based programmes, research and policy advocacy.
From early years' through school, college and university to the workplace, Sutton works to combat educational inequality and prevent the subsequent waste of talent. They are concerned with breaking the link between educational opportunities and family background, so that young people are given the chance to fulfil their potential, regardless of their family background, school or where they live.