EQ Investors (EQ) is celebrating after scooping two prestigious awards last week.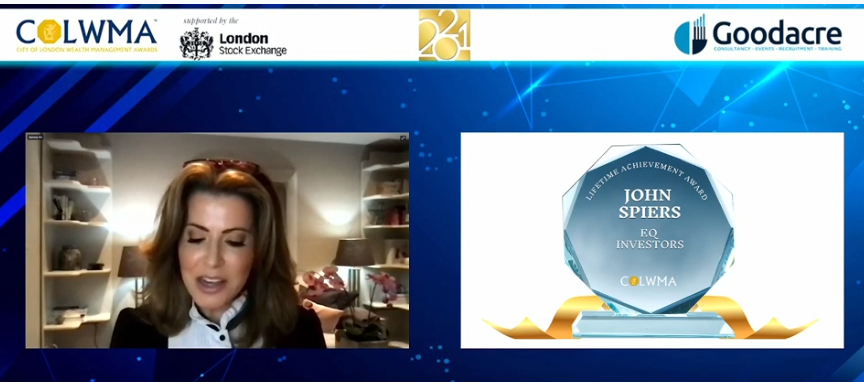 EQ's CEO John Spiers was presented (virtually) with a well-deserved 'Lifetime Achievement Award' at the City of London Wealth Management Awards (COLWMA) organised by Goodacre UK.
Now in their 14th year, the awards celebrate the outstanding achievements of both the companies and the individuals working in the wealth management sector. John was recognised for his contribution to the wealth management industry and his philanthropic efforts.
EQ then picked-up the 'Best adviser firm for ESG' award at the Professional Adviser Awards 2021. This award recognises a financial advice firm that has gone above and beyond in its efforts to meet its clients' ethical, social and governance investment needs.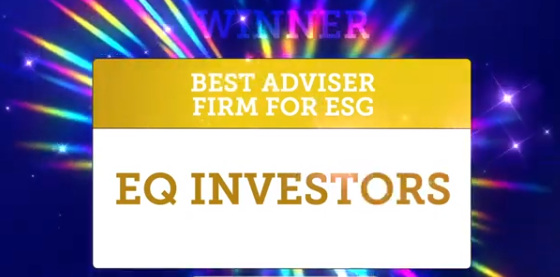 The Professional Adviser Awards are extremely well contested by everyone in the industry, so we are thrilled to have won.
These recent awards, follow a successful 2020, in which EQ collected several accolades.