Today we're delighted to support the launch of Make My Money Matter, a brand new campaign calling for the trillions invested through our pensions to help build a better world.
By supporting this campaign, we believe we can help spark a movement that moves billions of pounds into investments which create a more just, equitable and sustainable world.
Because nothing less is needed if we are to deliver on the UN Sustainable Development Goals, meet the targets of the Paris Climate Agreement, and build back better from the coronavirus pandemic.
Why pensions?
Right now, there is over £3 trillion invested through UK pensions alone, and nearly £40 trillion globally.
But for the past 50 years, while investing in many vital businesses, UK pension funds have also been fuelling some of the most unsustainable and exploitative industries on the planet. From tobacco to fossil fuels, weaponry to gambling, pension funds have invested trillions on our behalf without ever asking us the crucial question – do these investments create a world that we want to live in?
This contradiction means that ethical consumers may have a pension that invests in fast fashion; vegans may have pensions that invest in meat production, climate activists may have pensions that invest in fossil fuels, or even doctors with pensions that invest in tobacco.
Time for change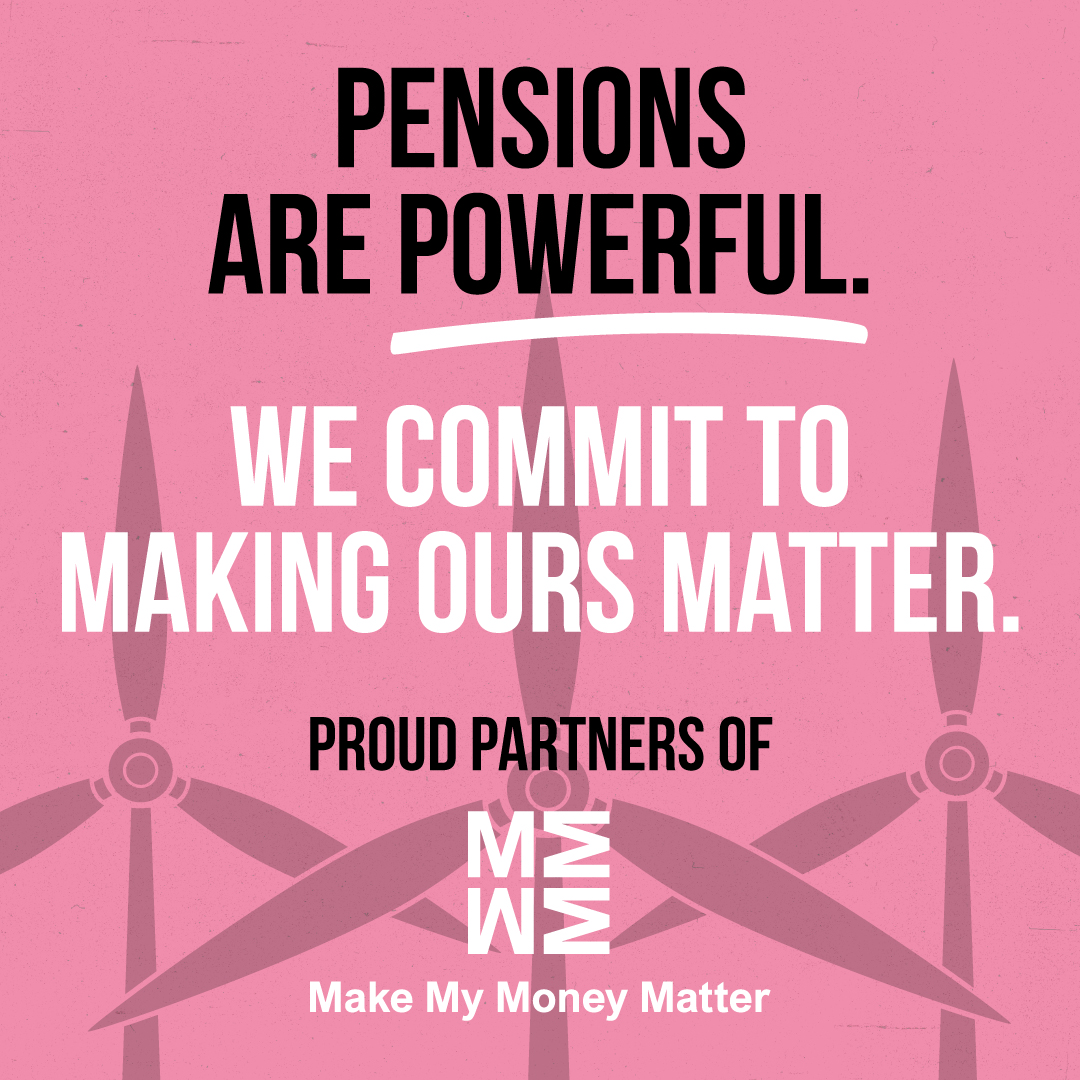 At this critical moment, where the decisions we all take will shape our lives for decades to come, our money matters more than ever. Do we continue to invest against our values, and fund the dying industries of the past, or do we commit to building a better future? After all, what's the point of saving for retirement if we don't have a world we want to retire into?
Over the past eight years, our Positive Impact Portfolios have been a great success since their launch in 2012, in line with growing evidence that companies run in a sustainable and responsible manner generate higher returns.
Make My Money Matter campaign
Over the coming months, Make My Money Matter will be campaigning for the pensions industry to do three things:
Listen to savers, and explain how their views and values have influenced their investments;
Play their part in tackling the climate emergency by making all pension funds at least halve their carbon emissions by 2030, and achieve net zero emissions by 2050 or earlier;
Grow the amount of investment that is focused on having a positive impact on people and planet.
To mark the launch, Make My Money Matter will be hosting a live online event at 1:45 pm today. Featuring Richard Curtis, Mark Carney (UN Special Envoy for Climate Action and Finance), Helen Dean (CEO Nest), Tanya Steele (CEO WWF) and Russell Picot (HSBC Pension Board Chair) – and moderated by Gillian Tett from the FT – they will be discussing what we can each do to make our money matter.