When it comes to money, it is easy to get so entangled in the jargon that you lose sight of basic financial planning principles.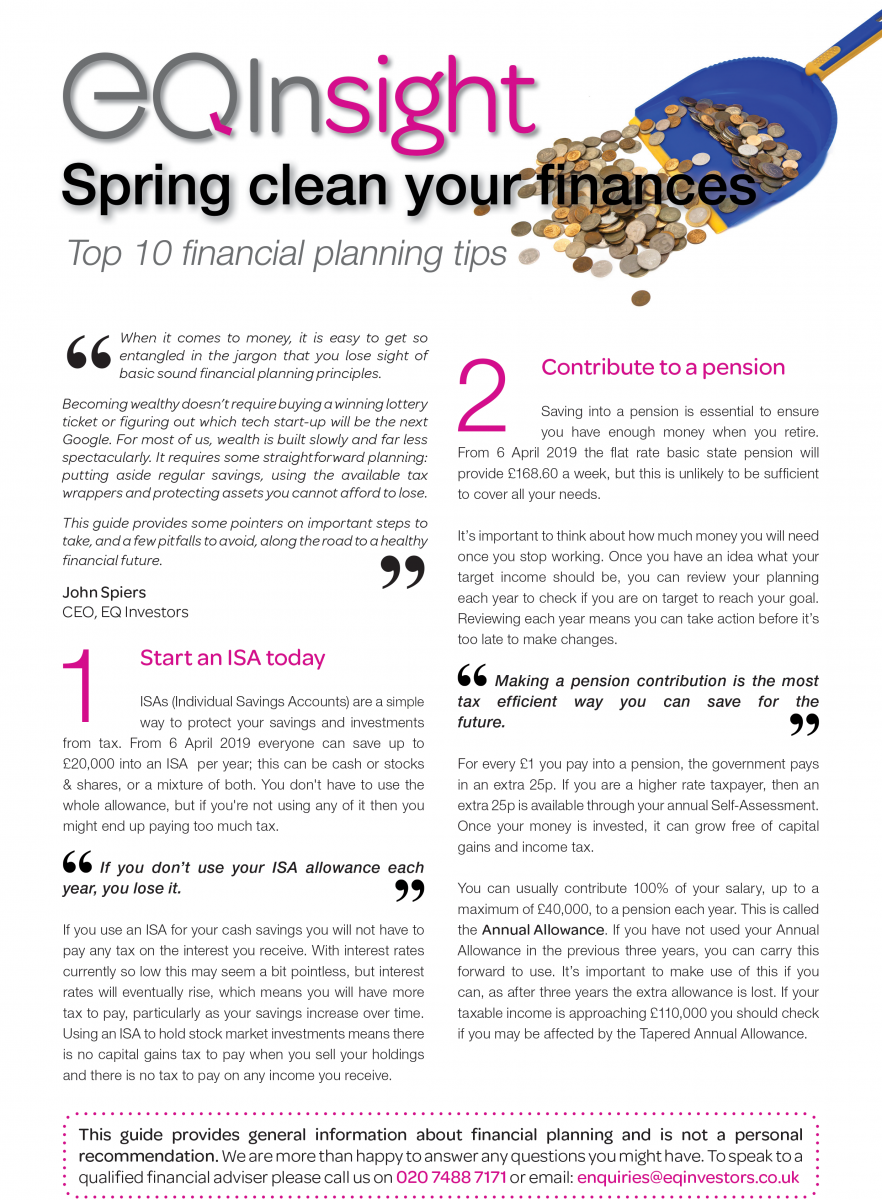 Becoming wealthy doesn't require buying a winning lottery ticket or figuring out which tech start-up will be the next Google. For most of us, wealth is built slowly and far less spectacularly. It requires some straightforward planning: putting aside regular savings, using the available tax wrappers and protecting assets you cannot afford to lose.
This guide provides some pointers on important steps to take, and a few pitfalls to avoid, along the road to a healthy financial future.
Download it here.