What can I expect?
You'll work with me to understand my goals and priorities
You'll create a plan, and help me implement it
You'll make, and manage any investments I need
I'll have secure, online access to check my progress
You'll check in regularly to make sure I'm on track
Where am I now?

Your priorities will naturally change over time
When you're younger you may be focused on accumulating wealth and planning for the future. As you approach retirement, a whole new set of choices and questions arise. Later on, you may need a plan that's focused on how to spend your wealth, or how to pass it on.
Will I have enough?
You don't need a crystal ball to look at the future
Financial planning is all about anticipating the consequences of different choices and situations.
You can take a look at what your finances might look like in the future using our free financial health check tool.
Staying on track
Financial planning is an iterative process
Imagine you're sailing a boat to cross an ocean. You have a clear idea of where you want to get to, but you can't control the wind and the waves. So you regularly check your position and make small adjustments to your course to stay on track. This is a good analogy for the finanial planning process.
Through regular reviews we can work together to make sure you are on track to reach your goals. Life is unpredicable and circumstances may change. The purpose of financial planning is to make sure you stay in control of where you're headed.
How much face-time is involved?
It's up to you how you'd like to work with us. We offer advice online, over the phone, or face-to-face. Obviously there's no subsitute for sitting down with your adviser and coming up with a detailed plan. But if you want, can access our award-winning advised investment service via the phone and web.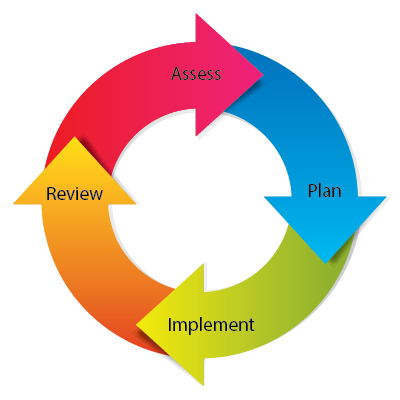 What goes into a plan?
Depending on your need and priorities, we may put together a plan that includes:
Tax planning for investments
Tax planning for investments
Tax can have a big impact on the real value of your investment portfolio once you start realising gains or using it to draw an income. By planning ahead we can help you mitigate this liability.
Inheritance Tax planning
Inheritance Tax planning
Using tax and trust planning our financial planners can help mitigate the threat of Inheritance Tax on your estate and safeguard the wealth you wish to pass on.
Pension contributions and retirement planning
Pension contributions and retirement planning
Your retirement income may largely depend on the amount you put into your pension, but how much should you be contributing, and how much will you be able to safely withdraw?
Protection for you and your family
Protection for you and your family
Having worked to build up your personal wealth, it is wise to put some form of protection in place for your dependants and yourself. We can assess what insurance cover you may need and what you don't.
Working with your accountant or solicitor
Working with your accountant or solicitor
We are experienced at working with other professionals who you might employ, in helping them implement tax and trust-based plans.
Information
Information
Our service aims to take the burden of financial planning from your shoulders. At the same time we are committed to keeping you fully informed. You will therefore receive regular updates on important issues that may impact your wealth.
What about investments?
We'll build and manage a portfolio to suit your plan
Managing investments is at the heart of what we do. For portfolios up to £750,000 we usually recommend a model portfolio approach, and offer a broad choice of investment strategies. For larger portfolios it may make sense to take a fully bespoke approach. Whichever approach is right for you, we'll build a portfolio of investments that balances risk and reward in the right way for your goals and circumstances: