You may be asking:
How fit are my finances?
Everybody needs a plan
Most people find financial planning a bore. It's doesn't feel like a top priority. But trying to achieve financial security in later years without a plan is like driving from Lands End to John O'Groats without a sat nav – or a map! EQ is a 21st century planner with ground breaking technology and highly trained advisers. We're here to create order from chaos.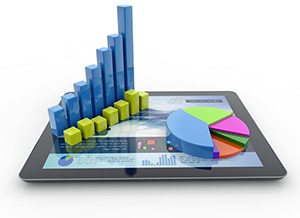 "A great simple little tool to give a bit more insight into your financial situation." - Jason Butler, FT columnist and financial well-being expert
"Admirably level-headed fund managers" - Anthony Hilton, The Evening Standard
"You are great at following up helpfully on ideas and issues" - Mrs C N & Mr S N, EQ Clients
"Definitely the most interesting investment talk I have been to in my career" - Max Pieters, Independent Financial Adviser
"Thank you for all your help in achieving my objective with my pension and the lump sum withdrawal" - S Bryden, EQ Client
"Straightforward and logical. A joy to use!" - Miss F C, Simply EQ Client
Previous
Next
Can you help me?

Individuals and families
Our aim is to offer you just the service you need, whatever your age, and whether you have thousands or millions to invest. Find out more

Companies and charities
We provide businesses and charities with a range of planning services and investment management solutions. Find out more
We don't accept the status quo - we are constantly searching for ways to improve the service we provide. 20 years ago at Bestinvest I helped to transform the way in which private clients selected investments and the costs they incurred. Today those practices are widespread but at EQ we've taken them to a new level. Now EQ is revolutionising financial planning so that everyone can gain access to the information they need to plan their future. We are doing this by combining slick technology with great people and then letting clients decide the proportion of each to use.
John Spiers, CEO
Our approach
What's in a name?
'EQ' stands for emotional quotient – a measure of our ability to recognise other's emotions. Our aim is to help you plan for your future by getting to know you and what you care about most.
We'll start by listening to you. We'll take time to understand your circumstances, your needs, and what's really important to you.
A plan to get you there
A financial plan should give you confidence in your future. As Chartered Financial Planners we'll work with you to make sure that your finances support your life choices.
Your money, your way
Every investor is different, so we offer a range of investment strategies to suit your style, as well as model and bespoke approaches to suit portfolios of all sizes.
Our groundbreaking online portal brings all your investments together in one place.
What can I expect?
You'll work with me to understand my goals and priorities
You'll create a plan, and help me implement it
You'll make, and manage any investments I need
I'll have secure, online access to check my progress
You'll check in regularly to make sure I'm on track